Fishing Overview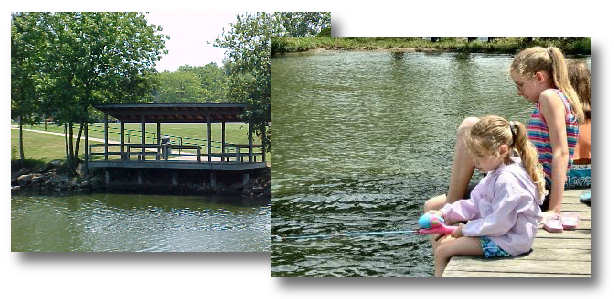 The Vandalia Lake features fantastic fishing opportunities. The Vandalia Sport Fishing and Conservation Club works to stock the lake with large mouth bass, channel catfish and bluegill. The club holds several fishing tournaments each year. A handicapped accessible pier is also located near the marina.
Locations To Obtain Fishing License And Fees
Fishing License Locations
Wal-Mart, 201 N. Mattes Ave.
Rural King, 1616 Veterans Ave.
Circle K #1227, 127 W. Gallatin St.
Fishing License Fee
Illinois Resident - $15.00 per year
Non-Resident Of Illinois - $31.50 per year
Local Fishing Regulations And Daily Limits
All Fish - 2 Pole And Line Fishing Only
Channel Catfish - 6 Fish Daily Creel Limit
Large Or Smallmouth Bass - 14" Minimum Length Limit
Large Or Smallmouth Bass - 6 Fish Daily Creel Limit
Striped, White Or Hybrid Bass - 17" Minimum Length Limit
Striped, White Or Hybrid Bass - 3 Fish Daily Creel Limit