Where History Lives and Progress Thrives
Looking for Lincoln? You'll find him here, where his storied political career began and history abounds. After some adventure? You've only to venture toward Vandalia Lake for a host of water and outdoor sports. Whether you're after browsing boutiques or immersing yourself in culture, you'll find the right thread to weave your perfect story right here in Vandalia.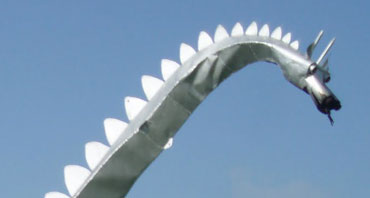 The Kaskaskia Dragon
Ever seen a 35-foot dragon belch fire? Ever made him do it yourself? In Vandalia, you can!
Read more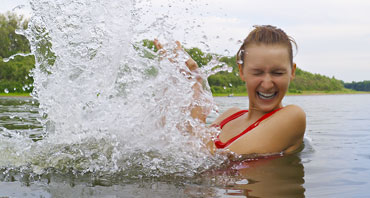 Wet & Wild Fun
Vandalia Lake splashes up 660 acres of outdoor action, from boating and swimming to camping, picnicking and fishing.
Read more
Events Calendar
May
30
Mon
14th ANNUAL WALK ACROSS AMERICA

@ Vandalia State Historic Site
May 30 @ 1:00 pm – 2:00 pm
Come out and show your support for our troops!!! This is the 14th Annual Walk Across America event. Walkers will meet at the Vandalia State House at 315 W Gallatin Street at 1:00pm. Walkers will then as a group proceed to the Vandalia American Legion.
The event is sponsored by Helm DUI Services & Brownstown VFW Post #9770
Jun
4
Sat
TREASURES ON THE TRAIL

@ Vandalia City Hall
Jun 4 @ 8:00 am – 4:00 pm
A new event for Vandalia - the National Road Interpretive Center will be hosting TREASURES ON THE TRAIL on Saturday, June 4, 2016 from 8am-4pm. Vendors will be set up in the "MALL OF TREASURES" on the City Hall parking lot, which is located along the Old National Trail at 431 W. Gallatin Street.
9x17 Vendor Spaces will be available for $10 if pre-registered, $15 if paid day of event.
Downtown Merchants will have sidewalk sales
Historic Sites will host tours: Vandalia Statehouse, Fayette County Museum, National Road Interpretive Center and Little Brick House.
Downtown Restaurants will be open: Lucky's, Captiol View Steakhouse, JJ's Cafe, Gallatin Street Grille.
Vandalia Souvenirs will be available for sale on the lawn of the Vandalia Statehouse.
Vendors: We are looking for craft, antique, period item vendors, home based items - no clothes will be allowed to be sold unless a part of a business.
Jun
6
Mon
LIONS CLUB MOBILE HEARING TESTS

@ Vandalia WalMart
Jun 6 @ 1:00 pm – 5:00 pm
Vandalia Lions Club will host the Mobile Hearing Unit, Monday, June 6, 2016 at Vandalia WalMart. Tests are available free of charge for all ages. Children welcome with parents.
Illinois' Oldest Existing Capital City