Schedule of Events »    Sponsors »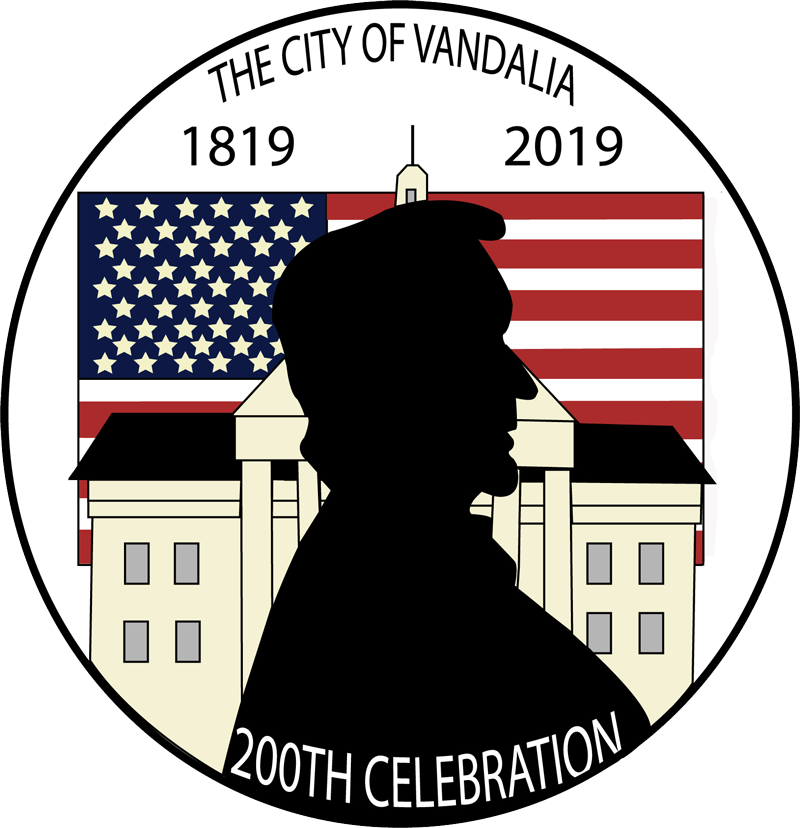 Vandalia will be taking a step back in time and looking towards it future, as it celebrates the 200th anniversary of its founding June 13-16, 2019.  In preparation for the 2019 celebration, Mayor Ricky Gottman and the City of Vandalia have appointed a board of directors to lead festivities.  The board has been diligently working since August of 2017 to plan a celebration fit for Vandalia's history.  The members of the board include; Cassie Beesley, President, Andrea Meadows, Vice President, LaTisha Paslay, Secretary, Amanda Milam, Treasurer, Kim Lake, Jennifer Richards, Kelly Washburn, Les Smith, Mayor Ricky Gottman, and Amber Daulbaugh.
Our local businesses are a valuable asset to our community and have contributed to Vandalia's vast history over the past 200 years.  We want to make sure that every business has the opportunity to participate in and support our celebration.  There will be numerous opportunities/activities at various levels that we hope will allow you to choose an option that you feel your business is able to support.  I would like to take this opportunity share with you what some of those options may be.  We are not asking you to commit at this time, but ask that you look over these items and consider how you would like to participate.
Let's all decorate- During our celebration and the weeks leading up to it we encourage you to decorate your storefronts in red, white, and blue. Our beautification committee is in the process of securing options for you to purchase or rent some of these decorations.  That information will be released to all businesses once that is secured. We have also asked our local greenhouses to stock red, white, and blue flowers.  Additionally, there will be a window/storefront decorating contest to be held during our celebration.
Celebration Parade- On Saturday, June 15, 2019 at 2:00pm a parade celebrating our history will be held. Businesses are encouraged to participate with a parade entry (float, marching unit, etc).  We encourage old-type, homemade floats (farm wagons, truck beds, etc) because they lend themselves best to this type of celebration. As we expect a large crowd for the parade, it will start at the top of Gallatin Street by the Courthouse, turn South onto Fourth Street, and back West up Johnson Street.
Good Old-Fashioned Bargain Days- During our celebration we encourage you to offer items that take a step back in time and allow our community to experience what shopping may have been like back in the 1800's, 1920's, 1930's, etc. We encourage you to offer these items at old fashioned prices. Look for other promotions to have during this time. Additionally, encourage your staff to dress up accordingly.  For example; hats, ties, dresses, or bonnets.
Sidewalk Sales- Gallatin Street and several of the surrounding downtown streets will be closed on Friday, June 14th and Saturday, June 15th. We encourage the businesses in these areas to have items available outside your storefront that are on sale those days.  This is a great way to attract the spectators and new customers into your store.  It is also a great way to get rid of some of your merchandise that may have been on the shelves a while.  If your business does not wish to participate, we encourage you to allow some our local vendors to set up on the sidewalk in front of your building.
Sponsorships- A celebration of this grandeur will take the financial support of our community and businesses. We encourage you to review and consider supporting our celebration through a sponsorship amount that fits within your budget. There will be several monetary levels that we feel will give you the opportunity to participate in and support our celebration.  By showing your support through a sponsorship you will gain several opportunities for advertising your support, promotion of special events (large or small), VIP tickets for you and your staff to special events, and commemorative items; just to name a few.
Volunteers- As the planning continues, volunteers will be sought for various responsibilities. We encourage the entire community to consider any of the volunteer opportunities that will be presented between now and our celebration in June of 2019. Please watch for these opportunities by following us on Facebook at "2019 Bicentennial- Vandalia, IL" or through our local media.  Should you or your employees be interested in seeing what opportunities we may have now, please reach out to any of our board members.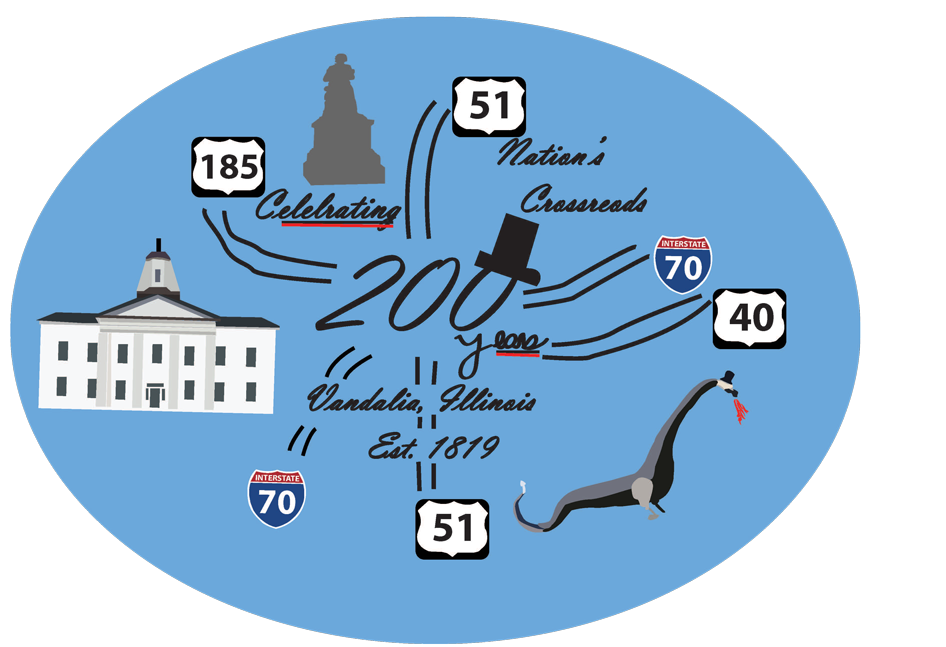 We are expecting a large crowd throughout our celebration June 13-16, 2019.  Our hopes and expectations, are that our celebration will increase tourism not only during our celebration, but in the coming weeks and months prior and after.  This increase will obviously benefit all of our local businesses.  We encourage you have convenient store hours during our celebration, to allow our visitors the opportunity to experience your business.  More information will be coming on the details and times of our celebration to help you plan.
We hope that you review and consider each of the options listed above and as we reach out to our local businesses you will be ready to commit to an option that best suit your business.  If you would like further information on any of the above, please feel free to reach out to myself or one of our board members.  I have included the contact information for each of us.
Thank you for your continued support.
Cassie Beesley
President- Vandalia Bicentennial Board