Vandalia, Illinois - Police Department
Vandalia Police Department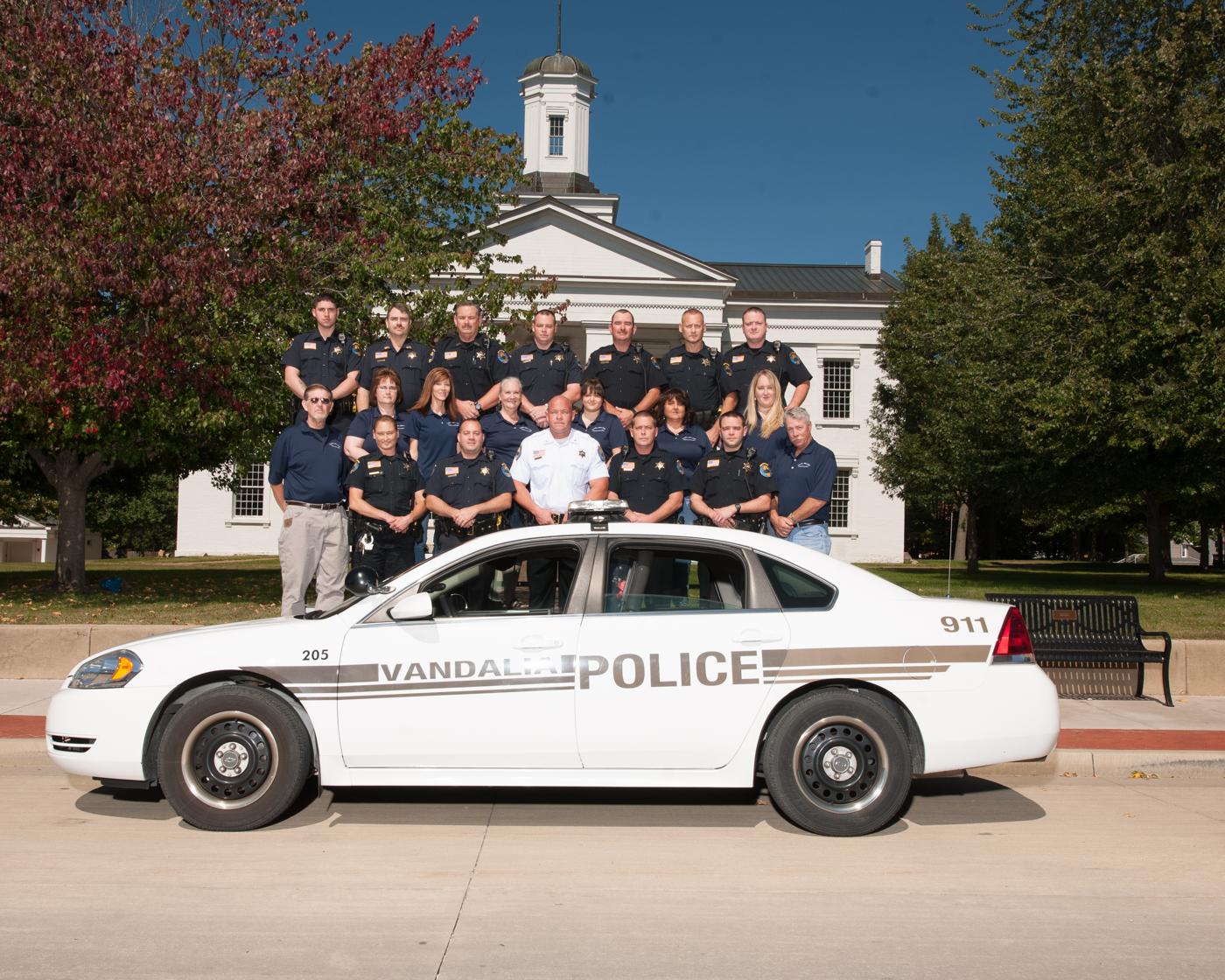 Vandalia, Illinois Police Department
219 South Fifth Street
Vandalia, Illinois 62471

Phone - 911 (Emergency)or (618)-283-2131 (Non-Emergency)
The Vandalia Police Department has 12 sworn officers and 7 non-sworn employees. Our common goal is to preserve order and protect the lives and property of all residents and vistors to our city.
Jeff Ray - Chief of Police 618-283-2131 - Email The Chief Of Police
Department Detective: Jake Bowling
Administrative Secretary: Katy Stevens
Patrol Officers: Shanon Neiber, Robbie Blackerby, Darrell Glore, Robert Thompson, Todd Emerick, Jeff Tippen, Brian Roedl, Brad Ledbetter, Dustin Cade and Blaine Redman
Telecommunicators: Michelle Hagy, Lisa Wagner, Audrey Sullens, JessicaDurbin, Glen Miller, Nicci Smail and Sara Milburn
Download our Police Officer Pre-screening Application Here (approx 2.5 mb)
Fayette County Crime Watchers 618-283-1986
Cash rewards for crime tips leading to arrests in Fayette County. You may remain anonymous.